Since version 7.10.0 of Abandoned Cart Pro for WooCommerce, there are options for sending reminder notifications on Facebook Messenger. To set up and integrate the plugin with Facebook Messenger, please follow the steps below or you can watch the video.
Pre-requisites:
Facebook Page. If you do not have a Facebook page for your business then you will need to create one. A Facebook page can be created by following the steps given in the following link or you can directly click here to create a Facebook Page
If a Facebook App is already present, then valid permissions for Messenger integration. If no App is available, follow the steps below for more information.
Configuration Steps:
With version 7.10.0 a new tab Facebook Messenger Settings has been added as shown below: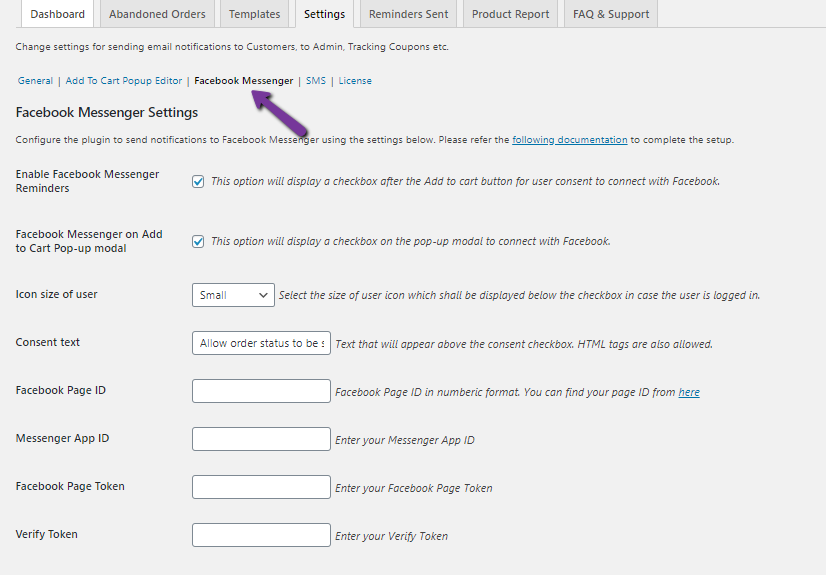 Enable Facebook Messenger Reminders
Use this setting to enable Facebook Messenger reminders. A checkbox will appear on the product page asking for consent to allow Order information to be sent on Facebook Messenger.
Icon Size of User
Using this setting you can set the size of the icon that will appear on the product page indicating the user has already logged in.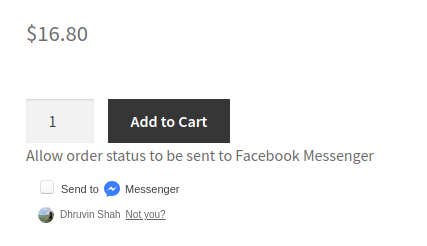 Consent Text
Consent text that will appear before the checkbox indicating what information shall be sent on Messenger.
Facebook Page ID
Enter your Facebook Page ID. Page ID can be obtained from About section of the page as shown below:
Messenger App ID
App ID needs to be provided here. If you do not have an App ID follow the steps below to create one App. Please note for creating an App a Facebook Page is mandatory.
For creating an App login with your Facebook details on https://developers.facebook.com. Click on Get Started link and create a new App by following the wizard.
Note: If you are seeing My Apps link instead of Get Started, then you already have one app created for some other purpose. Click on My Apps link and create a new App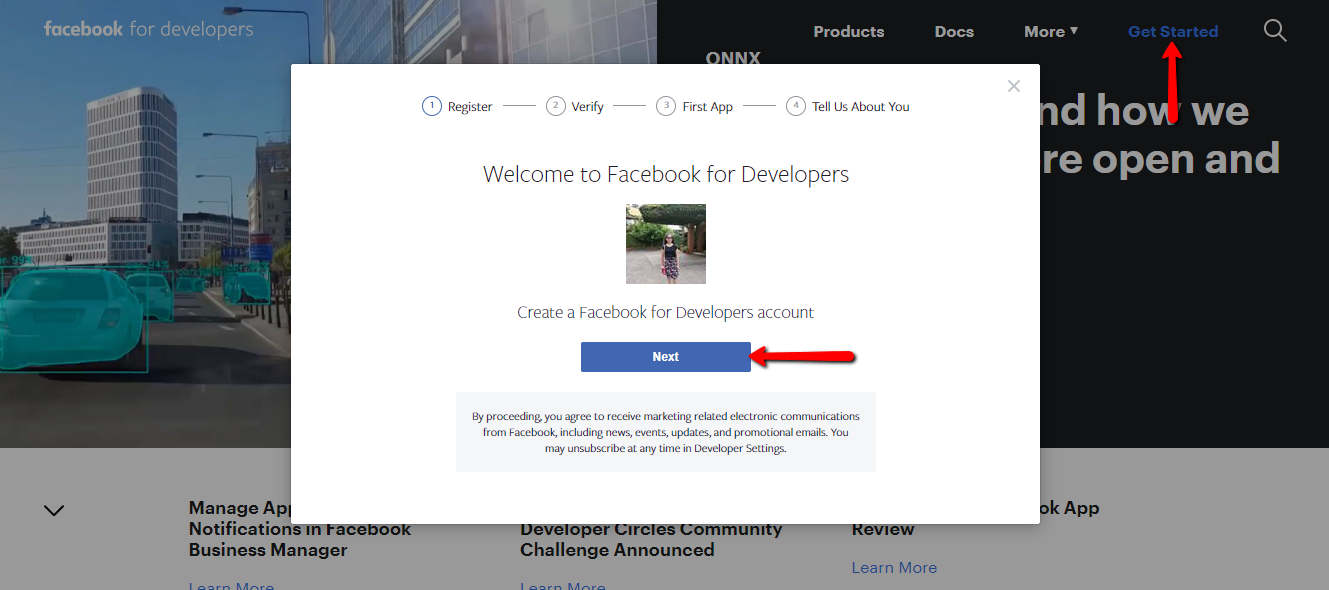 If it asks for Facebook verification, please complete the verification and then you shall be taken to a screen something similar to the below screenshot: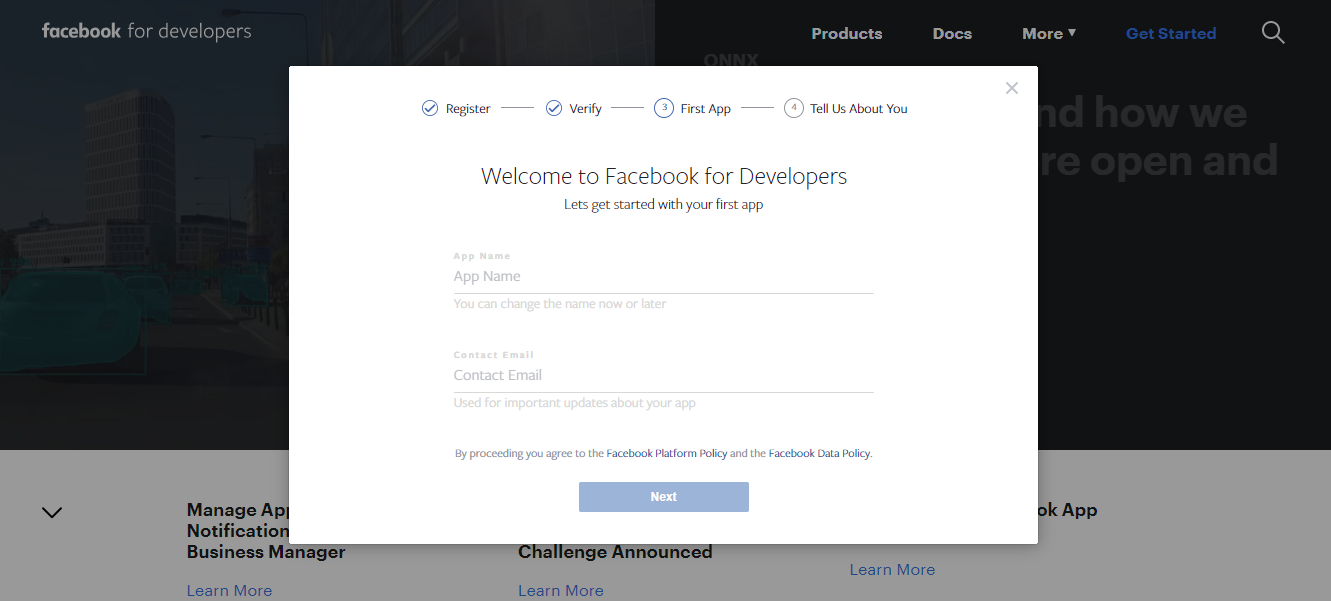 Enter your App Name (best advised to put in a name related to your business) and Contact Email and click on Next. You will then be asked to select a type. Please select the appropriate type and proceed.
You will then be redirected to your App Page as shown below.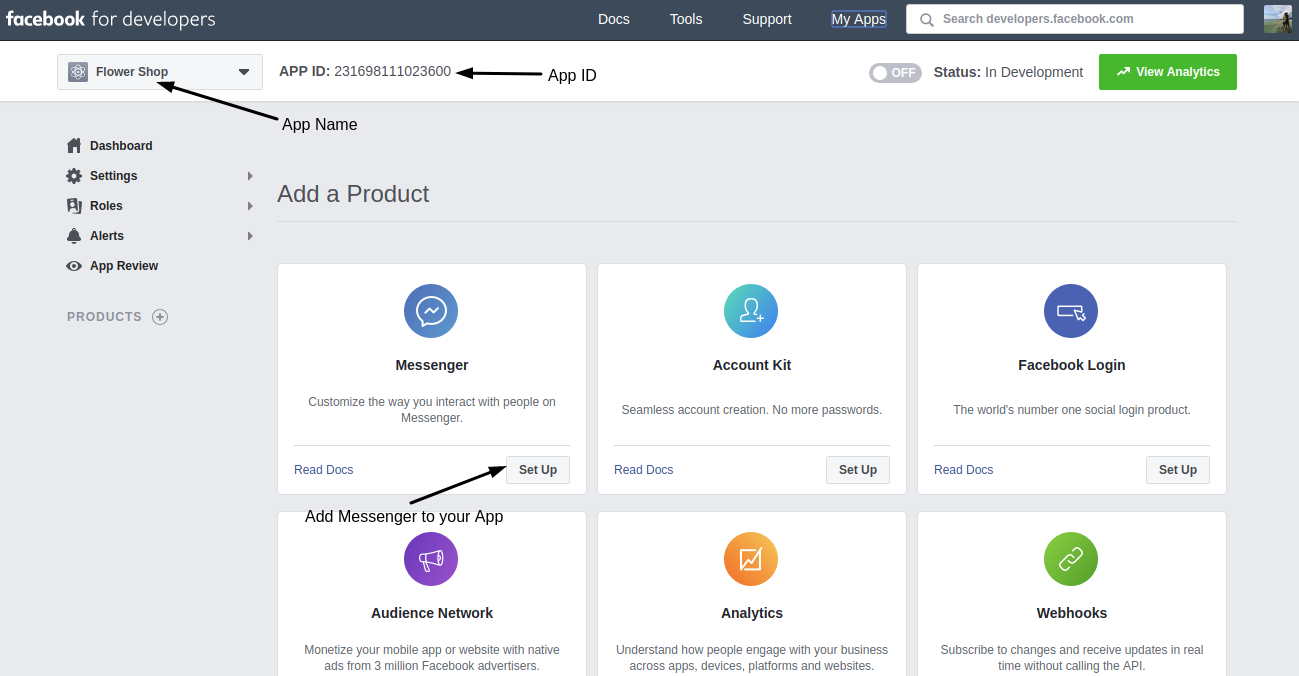 As shown above, we now have the App ID needed for our Settings to set up Facebook Messenger. Click on Set Up under the Messenger product as shown above to add Messenger to your App. Once you click on Set Up, you will be redirected to the Settings page of Messenger. Navigate to Token Generation section and select the Page as shown below to generate the Facebook Page Token for our Settings.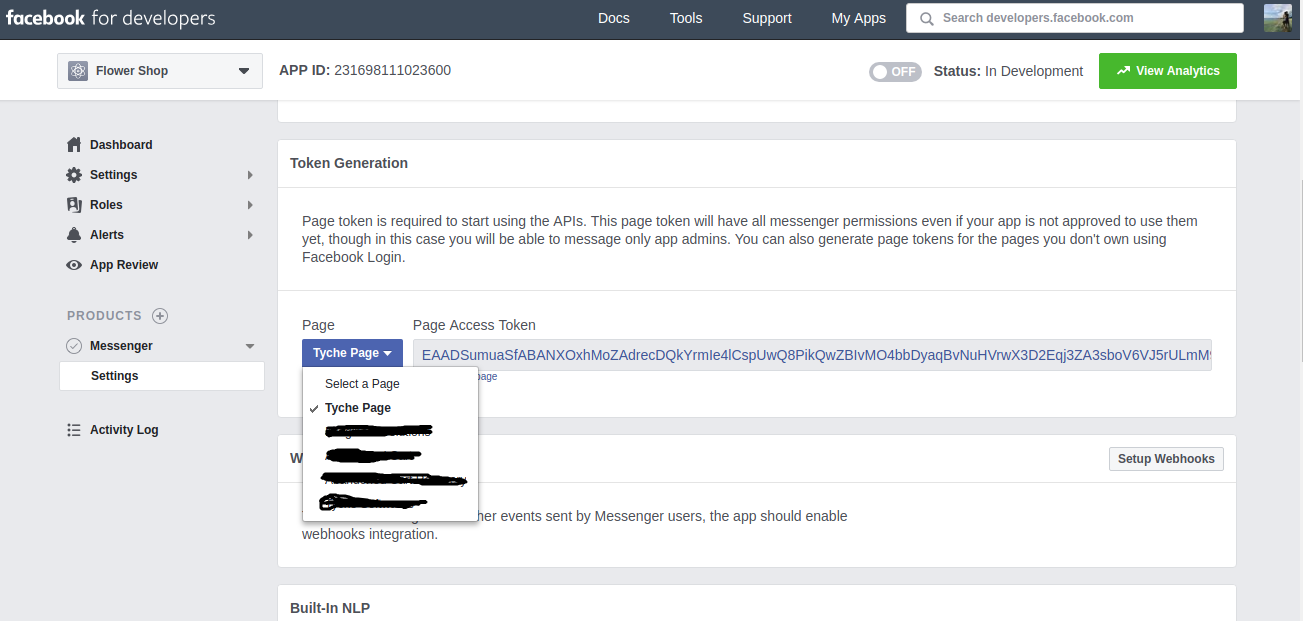 As soon as you select the page you may be asked for authenticating your Facebook user and prompted for permissions. Provide permissions to proceed else the app will not be linked to the page.
Verify Token
You can enter any text you wish for the Verify Token. An example will be random text would be thisisverifytoken.
Setting up Webhooks
Once you click on Save Changes on Settings, your domain will automatically be displayed under whitelisted domains section as shown below:

Now copy the webhook callback URL shown in the image above. Go to Webhooks section under Token Generation section of your Facebook App and click on Setup Webhooks. Enter the Webhook URL along with the verify token here and remember to select all the options. Click on Verify and Save as shown below: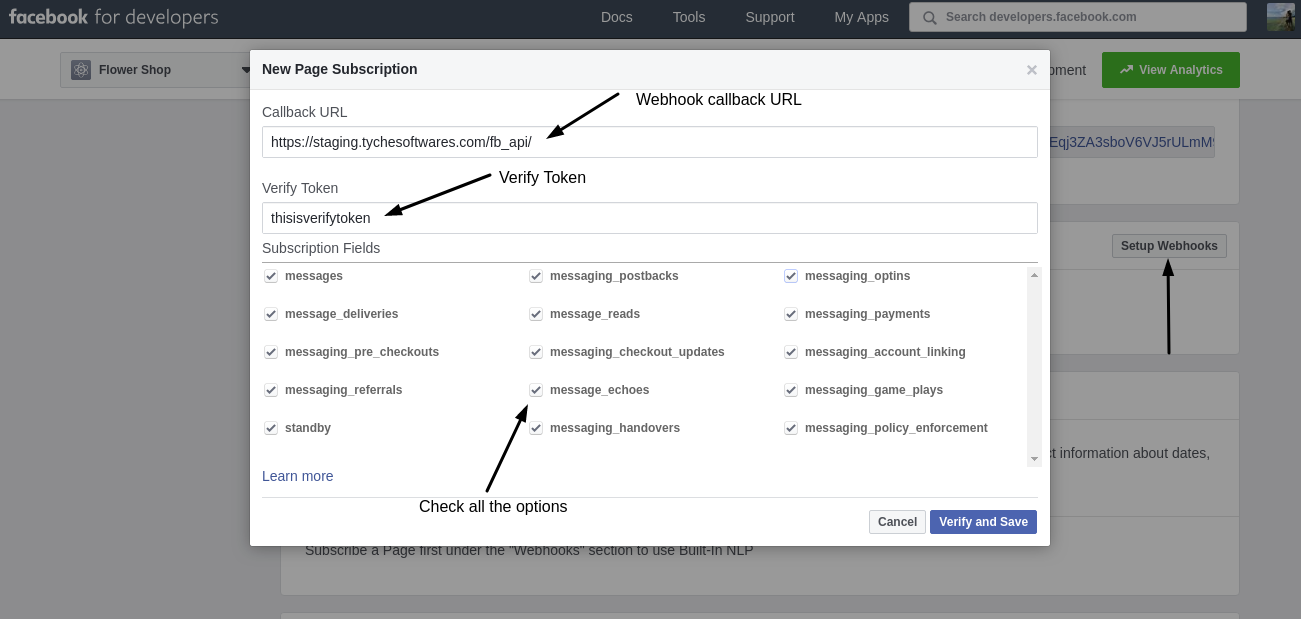 Once the webhooks are set up, the final step is to submit the App for review and permissions. Before proceeding to submit the App make sure to fill in the details under Basic Settings of the App such as App category, an image for the App, Privacy policy URL and the Terms of Service URL.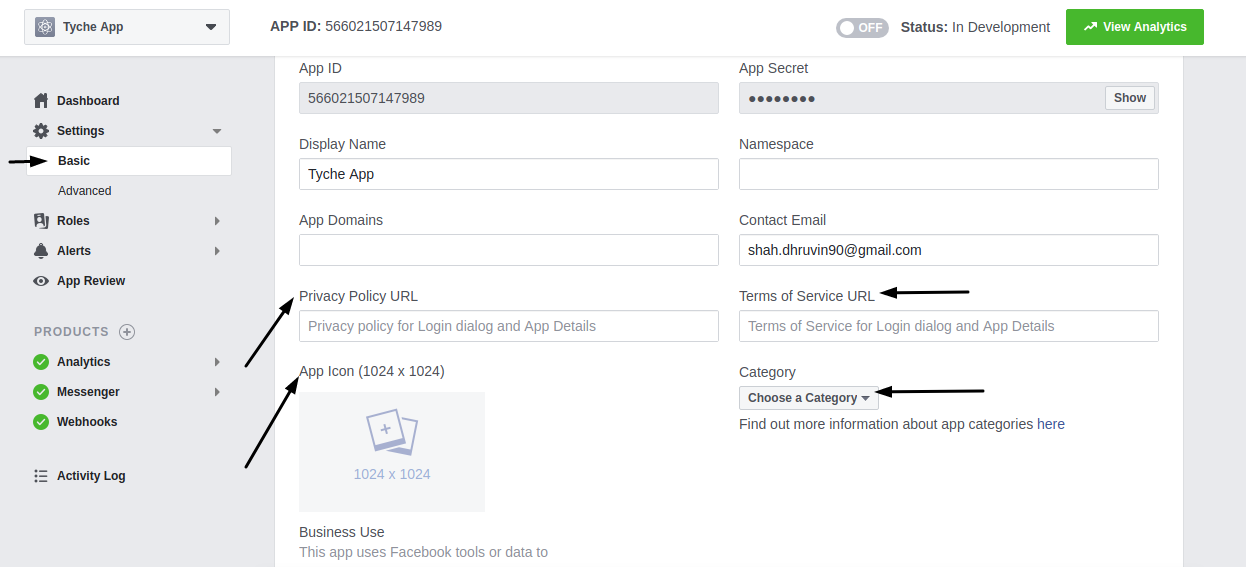 Submit the App for review from Messenger Settings.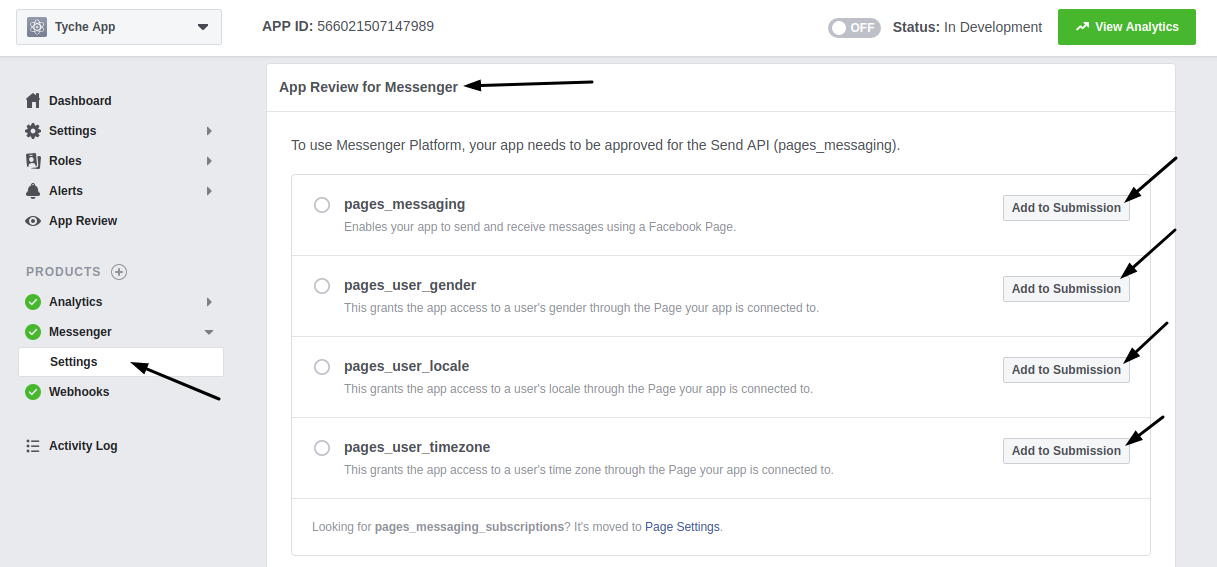 Add the needed details by clicking on Add Details

Note: Once above approvals are done, Facebook requires you to do Business verification and you will need to submit your utility bills or Business Proof for approvals. You will receive notifications as to where to upload the needed documents. More details can be found on the official documentation.