Today we will discuss the most important segment of Abandoned Cart Lite for WooCommerce plugin. The Product Report tab provides a gist of all abandoned and recovered products at a glance. You can have a complete report on the number of times the particular product was abandoned and recovered which can help you decide on which product is doing well and one which is not.
A Product Report tab looks like as shown below:

Product Report tab
As you can see, a Product Report page comprises of list of products, number of times that product was abandoned and recovered. There are 2 items displayed where Aloe Vera Gel Health Drink was abandoned 2 times and not recovered at all. But Easter Egg product was abandoned once and recovered as well.
Edit Product page
This product list helps you to decide which products need amendments as per the customer response. Now because Aloe Vera Gel Health Drink could not be recovered after getting abandoned twice, there is a need to make changes in the product like pricing, description or delivery options etc.
This can be done by clicking on the product name on the Product Report page and you will be directed to the Edit Product page as shown below: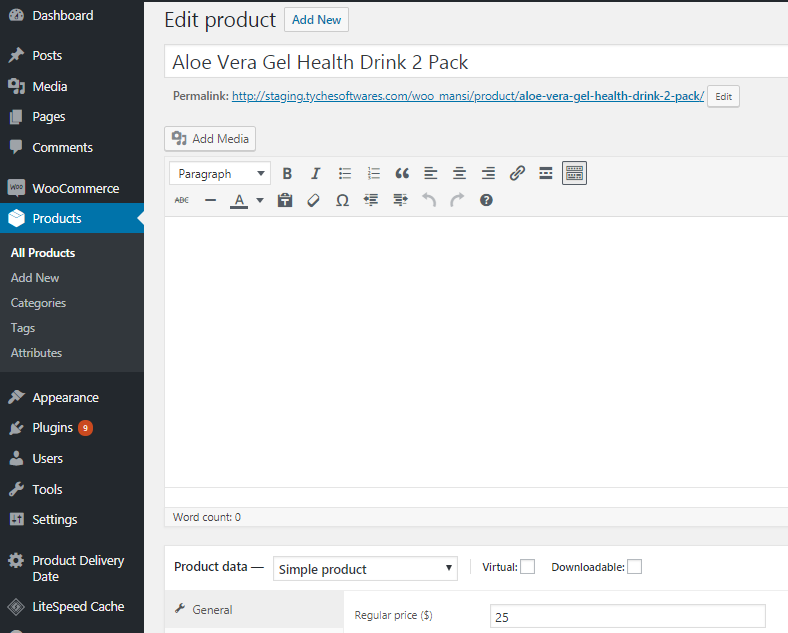 Edit Product page
Here you can edit the product by changing it's title, description or amending the pricing or shipping charges & test it if the recovery rate of that product has improved after that. If you wish to know the abandoned and recovered revenue alongwith the abandoned and recovered products, you can try our Pro version of Abandoned Cart plugin.