Follow the below simple steps for activating the License key for your Deposits for WooCommerce plugin:
Go to WooCommerce > Settings > Products > Deposits.

2. Go to Plugin License Options section on Deposits page.

3. Enter the license key provided to you via email in the License Key field. Click on Save changes button.

4. Click on Activate button for activating the license key.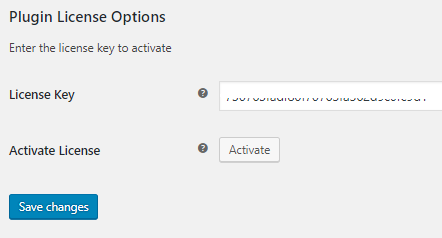 5. Your license key is activated now. The status will be changed to Active and will be shown in green next to the Deactivate button.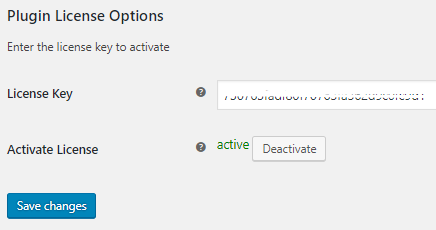 NOTE: Update notification will only come for valid and active licenses.
Now you will automatically receive updates on the new versions of the plugin. After performing the following steps, update process will work until license expires.