Premium Plugins
Power up your WooCommerce store with a massive set of flexible solutions for booking and appointment activities, increasing sales through abandoned carts, and hassle-free scheduling of delivery dates!
Booking & Appointment Plugin for WooCommerce Booking & Appointment plugin for WooCommerce transforms your WooCommerce shop to a full-fledged Booking platform. It lets you capture the Booking Date & Time…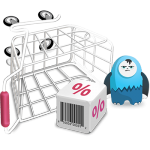 Abandoned Cart Pro This plugin gives store owners the ability to recover sales with WooCommerce that are lost to abandoned shopping carts by logged-in customers or by visitors.  Single store – $119.00…
Order Delivery Date Pro for WooCommerce Order Delivery Date plugin allows the customers to choose a delivery date and time on the checkout page. The WooCommerce delivery date and time…
Even more high quality plugins!
Product Delivery Date for WooCommerce, Product Delivery Time for WooCommerce Plugin Version: 2.2 Release Date: April 21 2017 This plugin allows the customers to choose a delivery date and time…
Plugin Version: 1.1 Release Date: January 20 2013 This extension will allow the customer to choose a delivery date & time on the checkout page. Order delivery settings allow the…
Plugin Version: 2.4 Last Updated Date: May 24 2016 This plugin will allow the customer to choose a delivery date & time on the checkout page. Order delivery settings allow…