The general settings of Custom Order Status for WooCommerce Pro plugin was discussed in our previous post. Now we will discuss the advanced settings of this plugin.
Advanced Settings
To go to Advanced settings section follow the path WooCommerce -> Settings -> Custom Order Status -> Advanced as shown below: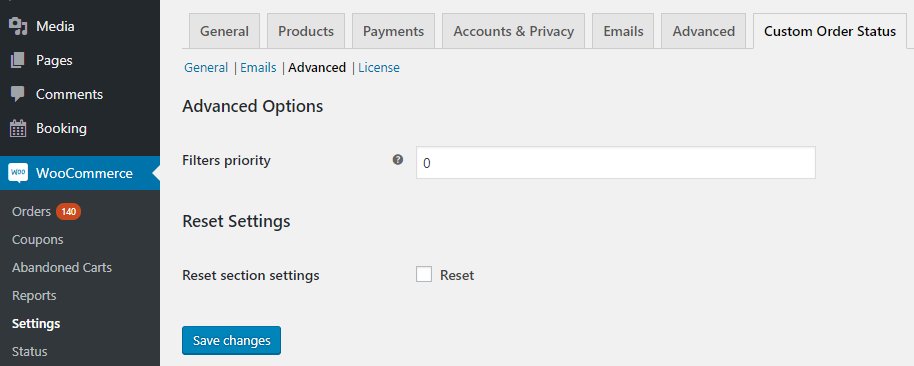 Advanced Options page
The page is divided into 2 parts, Advanced Options and Reset Settings.
Advanced Options
There is one setting under Advanced options named Filters priority as shown above. As the name suggests, this setting allows you to set priority for WooCommerce filters that are used in the plugin. By default it is set to 0 and if you wish to set/change priority, you can do so in the mentioned field as per your requirement as shown below:
Setting priority using arrow keys
If you are unsure of what priority to set, leave it as 0.
Reset Settings
This setting when enabled will reset the filters priority to its default value.