Update [25 May, 2017] – This post was written back in November where we discussed how you can include Delivery Date and Time in WooCommerce notification emails from Order Delivery Date Pro for WooCommerce plugin. Today we have an updated version where email notifications are sent by default without having to set it manually.
This feature is useful for all the businesses which accept the delivery date for the orders and they want that the email notification sent to the customers have the Delivery Date & Time which they have selected. These notifications are sent to both Admin and Customers.
This process of sending delivery date and time details to the admin and customers via email notification is now set as a default behavior, thereby reducing the effort put by the admin in enabling settings for their businesses.
Earlier we had the below procedure to be followed to allow sending email notifications for delivery details:
To set up sending email notifications, go to Order Delivery Date -> General Settings -> Date Settings.
Delivery Date & Time in Email Notification: Admin Setting
To include the Delivery Date & Time in the customer's checkout page as well as the administrator, you need to check the checkbox Enable Delivery Date Capture on the checkout page. 
Delivery Date & Time in Email Notification: Email

Enable delivery date capture on the checkout page
Once the checkbox is checked, the delivery date and time will be included on the checkout page as facilitated by WooCommerce. (Update: 12th February 2020)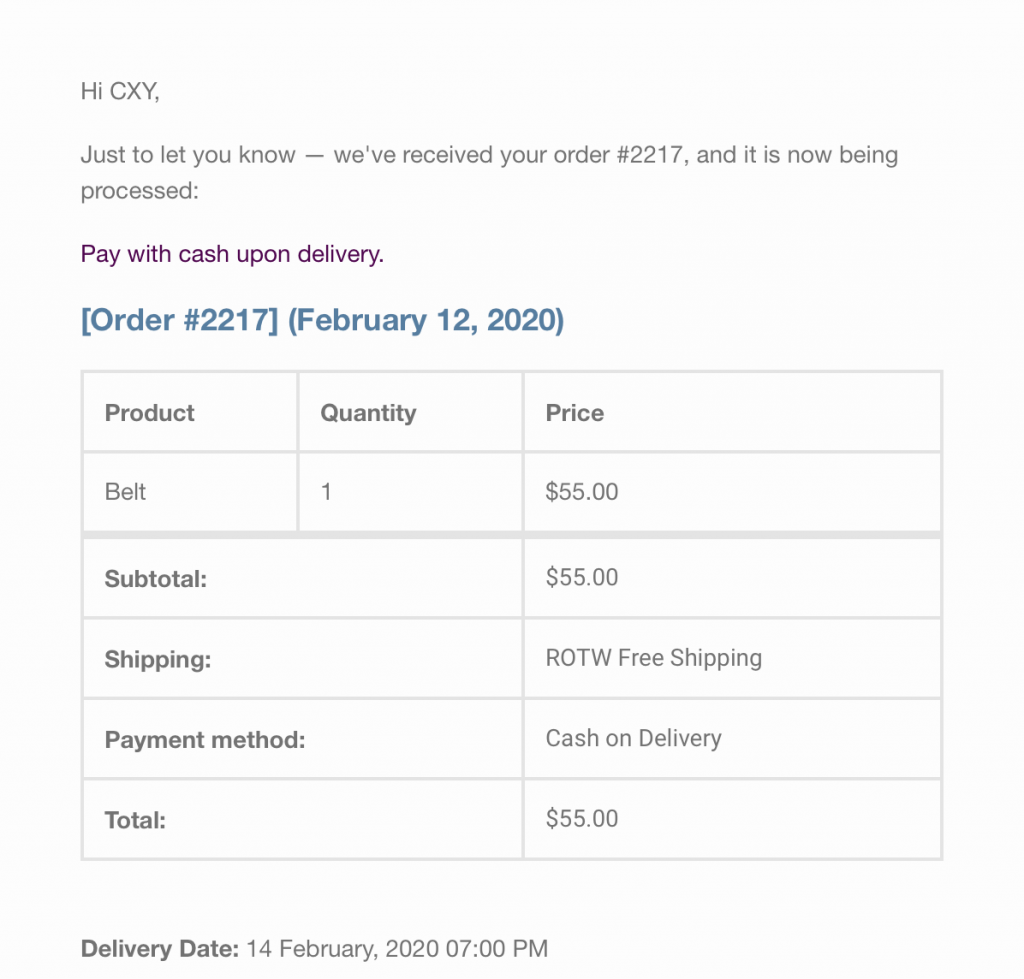 If this checkbox is not checked then the selected delivery date and time details will not be displayed.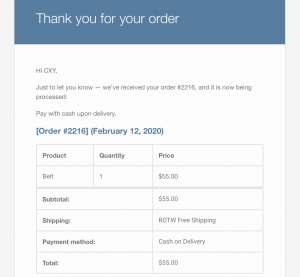 Conclusion
In this post, we saw the earlier procedure of setting delivery date and time in email notifications sent to the customers from WooCommerce and that this is now updated and set as default behavior, in turn reducing hassles for admin and their businesses.