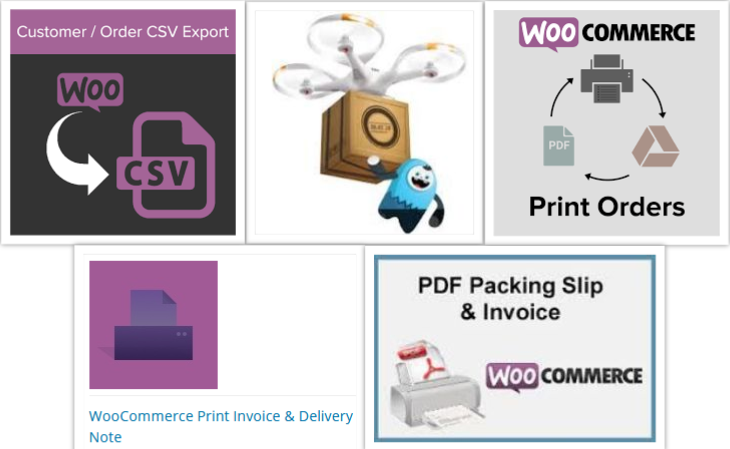 We have been discussing the different settings of Order Delivery Date Pro for WooCommerce plugin where the last post focused on Weekday Settings in which you can set cut off time for next day deliveries. Today we will move forward and have a look at additional settings which this plugin features, one of which is Integration with Other Plugins.
As the name suggests, Order Delivery Date plugin allows integration with different plugins which WooCommerce offers, that enhances the efficiency of order deliveries.
Let us have a look at how this works. Integration with Other Plugins setting lies under the General Settings Tab and then click on Additional Settings as shown below:

General Settings Tab
Once you are on Additional Settings page, scroll down to 'Integration with Other plugins' as shown below: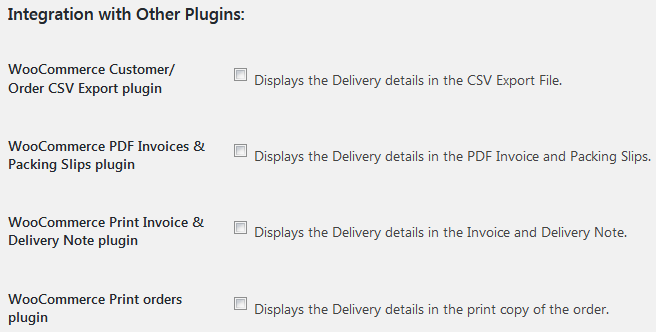 Let us see how each plugin works:
WooCommerce offers this plugin where it allows you to extract the customer and order details in a CSV format. This plugin is integrated with our Order Delivery date plugin with an added functionality of displaying order delivery date of the orders.
When you enable this option from the Additional Settings page in our plugin, all your order details will be extracted in a CSV format along with a custom added field named Delivery Date as shown below:

Order details in CSV format
This is another WooCommerce plugin we have integrated with our Order Delivery Date plugin which further adds value to its usability. This WooCommerce plugin is used for converting Invoices and Packing Slips in PDF format.
When you enable this option within our plugin then you can have order invoices and packing slips in PDF format along with delivery date and time mentioned on it. Therefore not only you have your order and customer details displayed but also when the delivery will take place, as shown below:
Packing Slip in PDF format
Similarly, an order invoice in PDF format will look like the below image where along with customer, order and delivery details as shown below: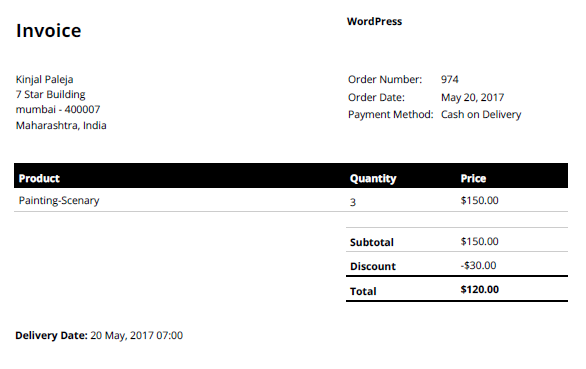 PDF Invoice
This is a self explanatory plugin which is offered by WooCommerce to efficiently print invoices as well as delivery note. When this plugin is integrated with our Order Delivery Date plugin, your invoices will also display the order delivery date as well as time, if the option is enabled on the Additional Settings page.
Below is an example of how an invoice would look like in a PDF format ready for getting printed when the print command is given from the WooCommerce -> Orders page.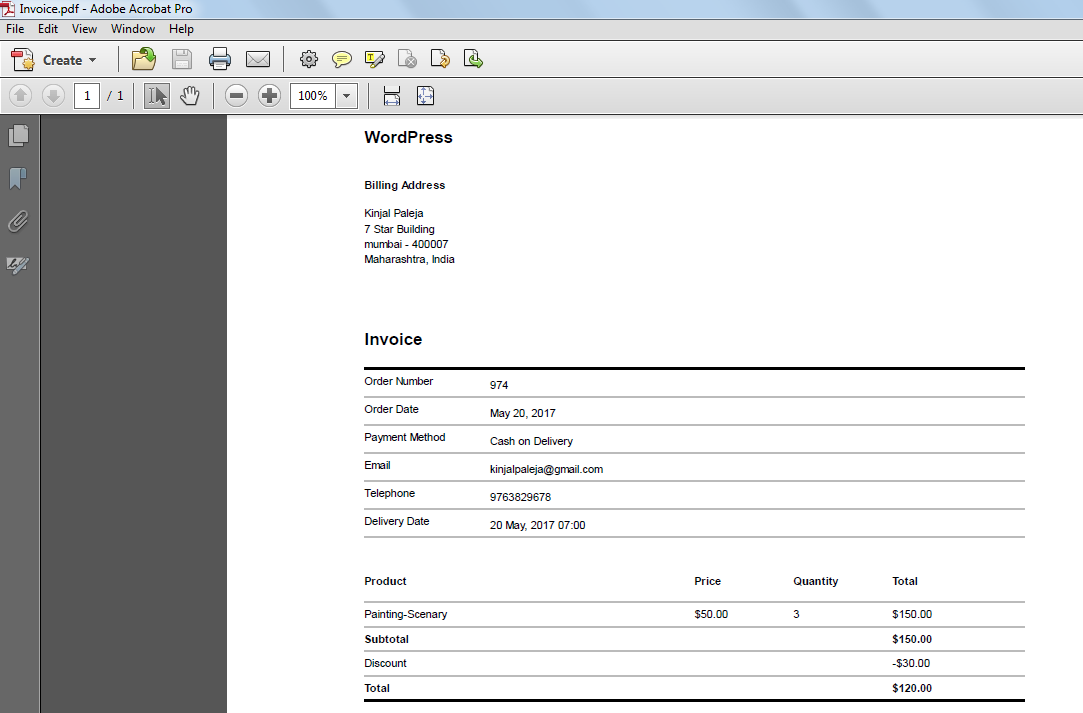 Print Invoice
A typical order delivery note will appear as in the below image which is again in a PDF format.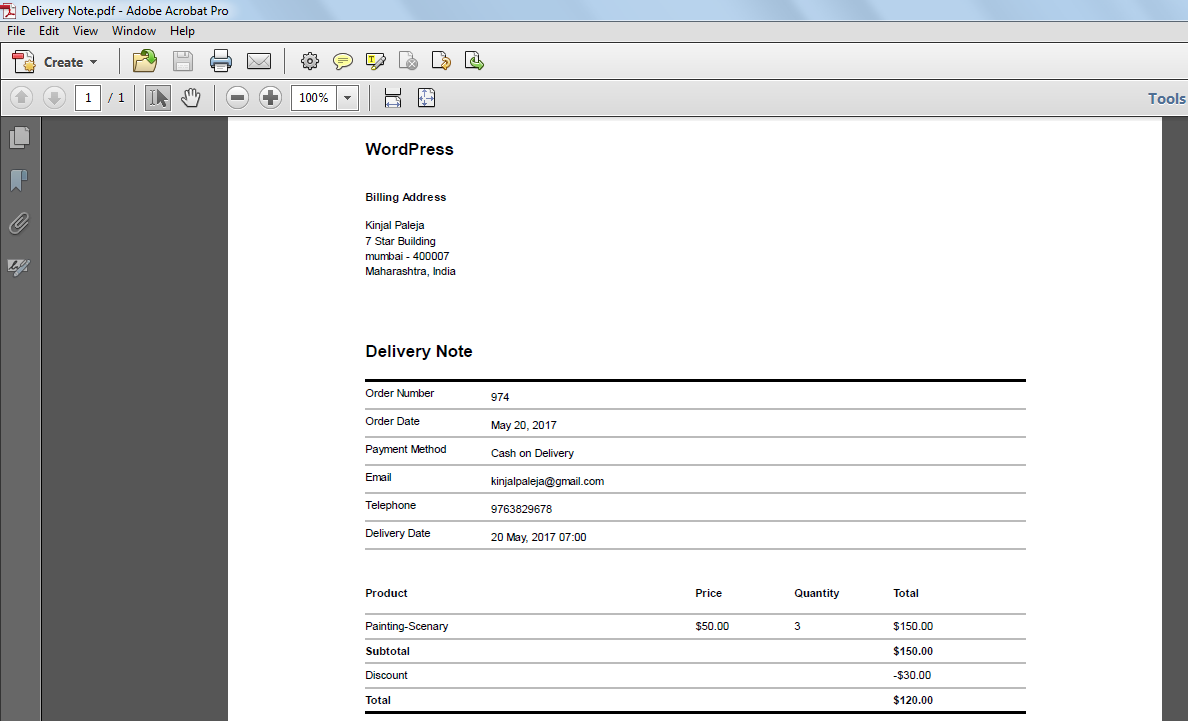 Print Delivery Note
This WooCommerce plugin allows you to easily print documents for individual or bulk orders straight from the orders page as these get sent automatically and instantly to your printer.
When you have this plugin enabled from our Order Delivery Date plugin, the orders to be printed will also display the order delivery date and time details which is otherwise not possible in WooCommerce plugin.
Conclusion
This kind of added functionality in Order Delivery Date Pro for WooCommerce plugin makes it more popular among online merchants as it provides ease, systematic approach, faster delivery times along with customer and order management.
Integration with WooCommerce plugins makes this plugin higher in performance and a must go for product in the market.
So Go Grab It!