Order Delivery Date Pro for WooCommerce plugin allows customers to choose their preferred Delivery date for the order on the checkout page. But for some of the businesses like Online catering business, Online Grocery shops etc, they do not do delivery on some of the weekdays like Tuesday, Thursday, and Saturday or on the weekends from Friday to Sunday.
Such clients want that the customers should not select those days for delivery on the checkout page from the calendar on which they cannot deliver.
This can be achieved from the plugin using the Delivery Days setting under Order Delivery Date -> General Settings -> Date Settings link.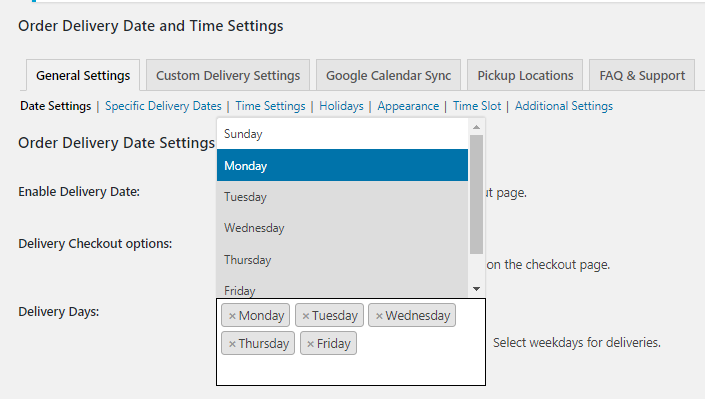 Deliveries on weekdays
You can enable the required delivery days from the dropdown. For example, if you deliver on Monday to Friday then you can select these weekdays from the dropdown. Once the settings are made, the calendar will be shown as below on the checkout page: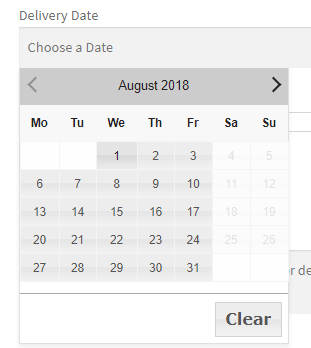 Checkout Page
Selected weekdays on the Date Settings link will be available for delivery on the checkout page. And the users can select their preferred dates from those weekdays only.