Further to our previous post where we showed how to set WooCommerce Shipping zones by postal codes, today we will see how Order Delivery Date Pro for WooCommerce plugin helps to setup delivery schedules for these added zones.
We had discussed about setting up delivery date and time settings for different shipping zones and shipping methods in our earlier post. Considering the same scenario, we can add delivery settings for shipping zones based on zip/postcodes.
For better understanding, let us take an instance. Say we want to add delivery schedule for Domestic zone which has postcode added as below: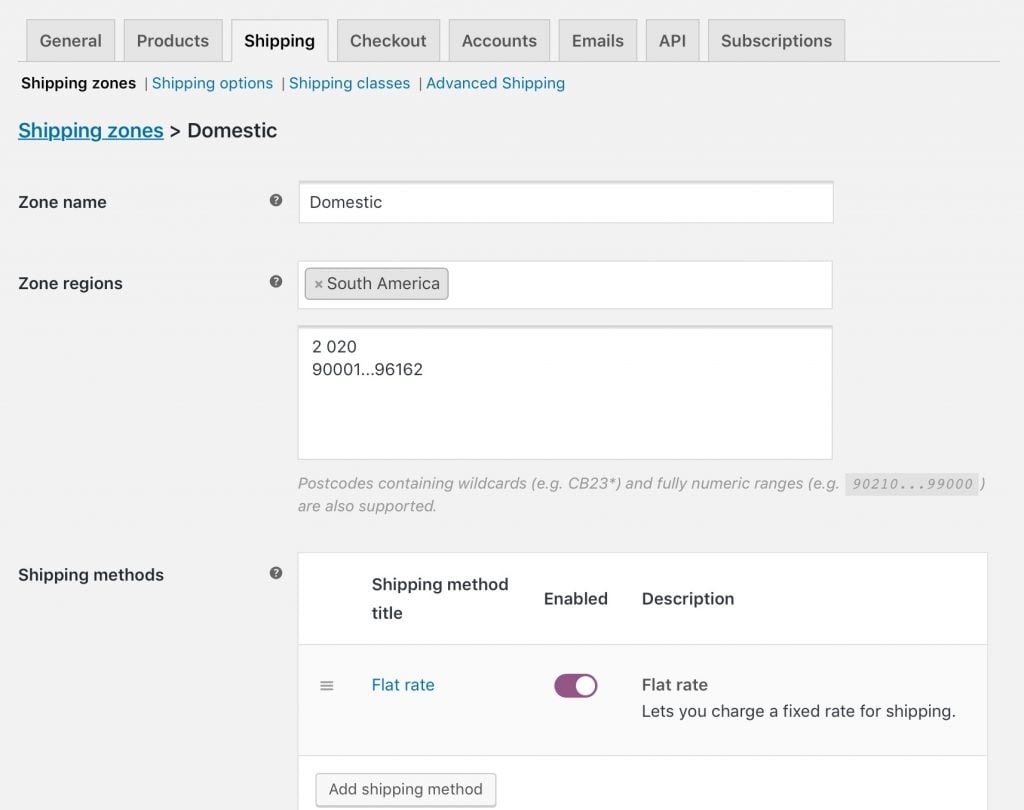 Shipping zone and method of WooCommerce
The selected shipping zone is Domestic as seen below, therefore all the settings added for Flat Rate shipping method will be considered.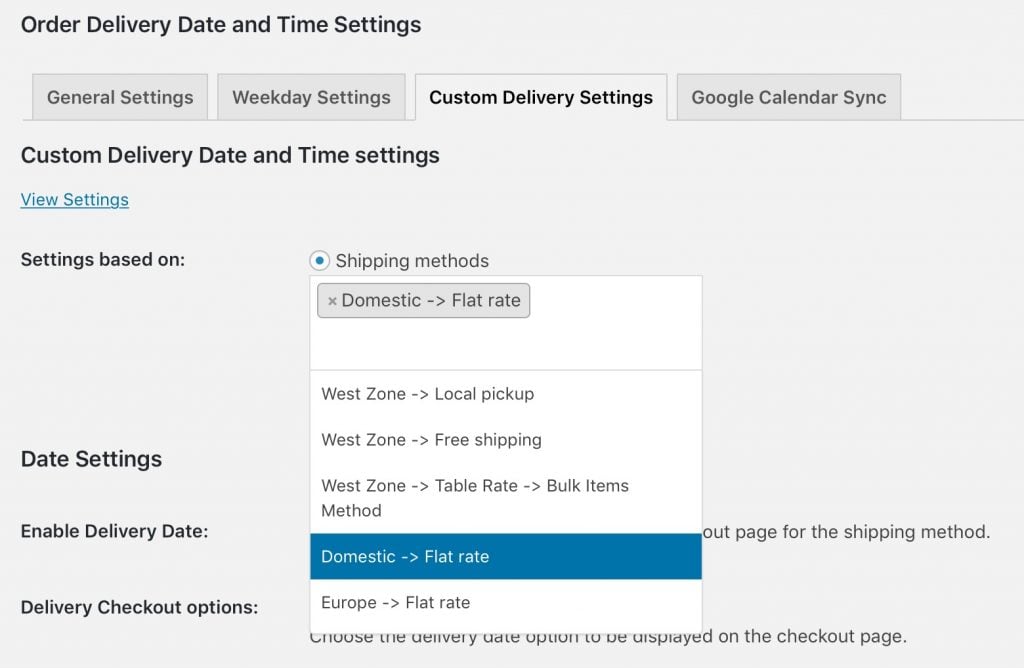 Domestic zone and Flat rate Shipping method selected
So now when we add an item to the cart and if the address on the checkout page has the pincode either a range from 90001…96162 or 2 020 as shown in the first image, Flat Rate shipping method will be displayed as shown below: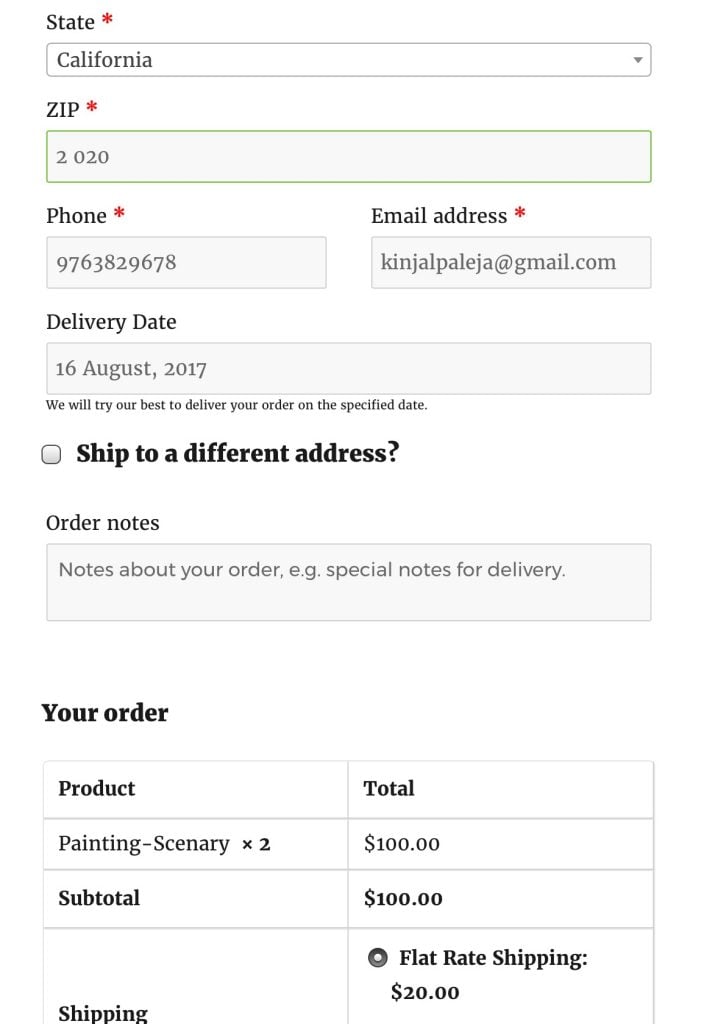 Checkout page displaying delivery details
Also, the calendar will show the delivery days of Flat Rate shipping method enabled and rest disabled as shown below: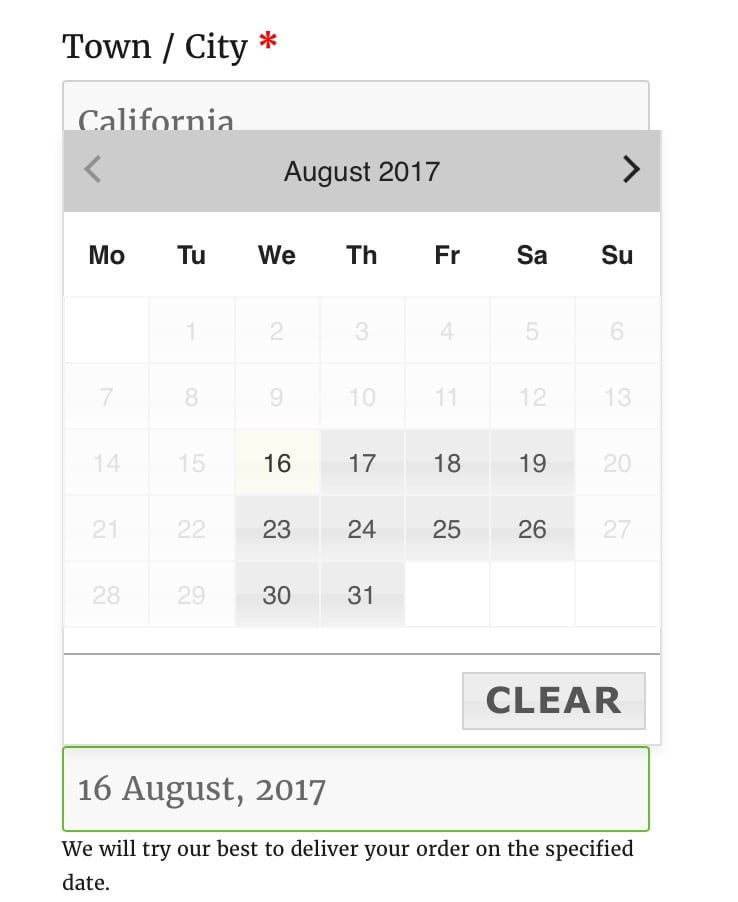 Calendar on checkout page
Note – When the postcode added on the checkout page does not match with the ones added in WooCommerce shipping zones, then global delivery schedules will be considered.
Conclusion
We can make the best of the Order Delivery Date Pro for WooCommerce plugin because it provides added facilitation in delivery schedules. As we saw in today's post, it helps setting deliver date and time slot for WooCommerce Shipping zones based on postcodes as well.