Sending reminders for abandoned carts helps increase the store revenue. However, there are times when users wish to unsubscribe from receiving reminders for their abandoned carts.
From version 8.11.0, the Abandoned Cart Pro for WooCommerce allows the site admin to choose which page should the user be taken to when the end client unsubscribes from receiving further reminders.
New Settings

As seen above, the plugin now allows the site admin to choose from 3 options. Each of these are described below:
Default Unsubscribe Page
The plugin now generates a default unsubscribe landing page. This page displays the site icon along with the site name and some default text informing the user that they have now been unsubscribed and will no longer receive any reminders for their abandoned cart.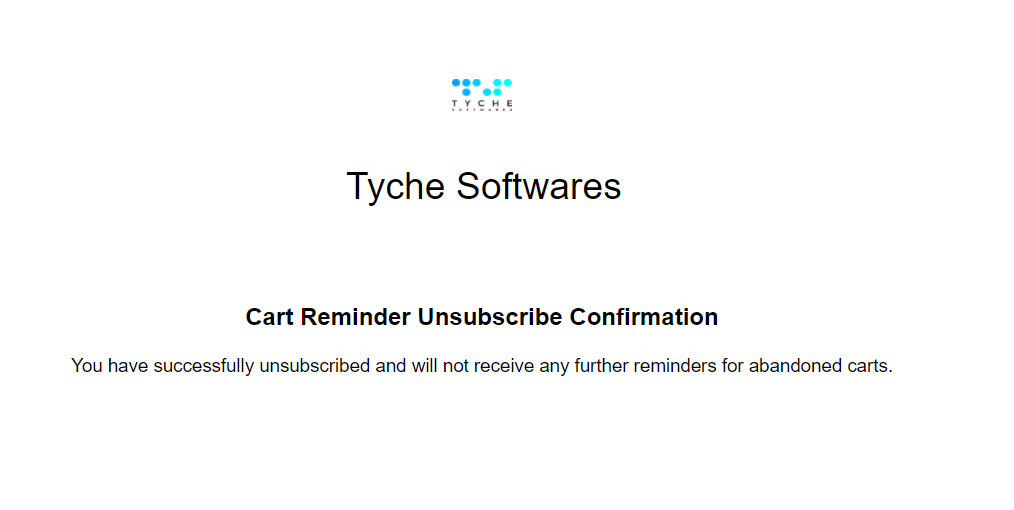 Custom Text
You can now setup any custom text that you wish to display on the subscribe landing page.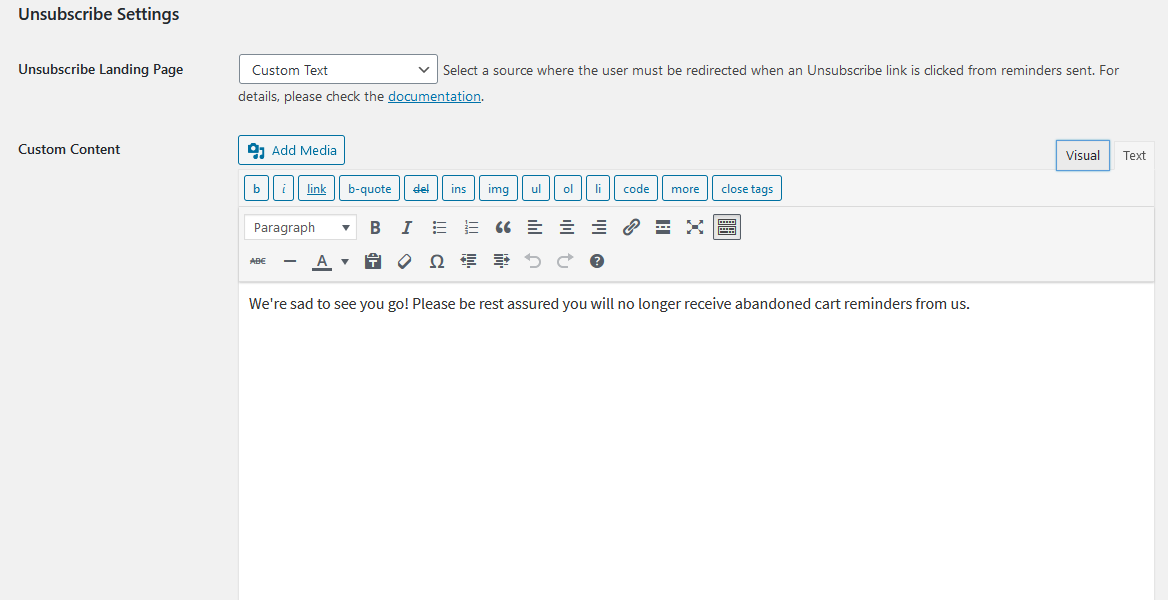 The page will continue to show the site icon and name at the top and display the custom text below the same.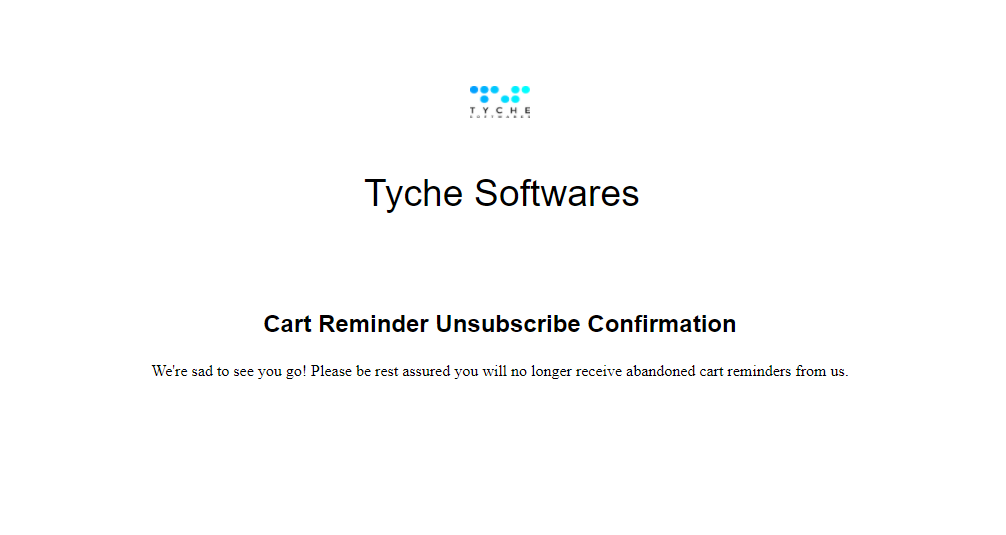 Custom WordPress page
The third option is to redirect the user to a custom WordPress page. You can select any WordPress page by typing in a few characters to start the search.

The customer will be redirected to the page when he/she clicks on the Unsubscribe link.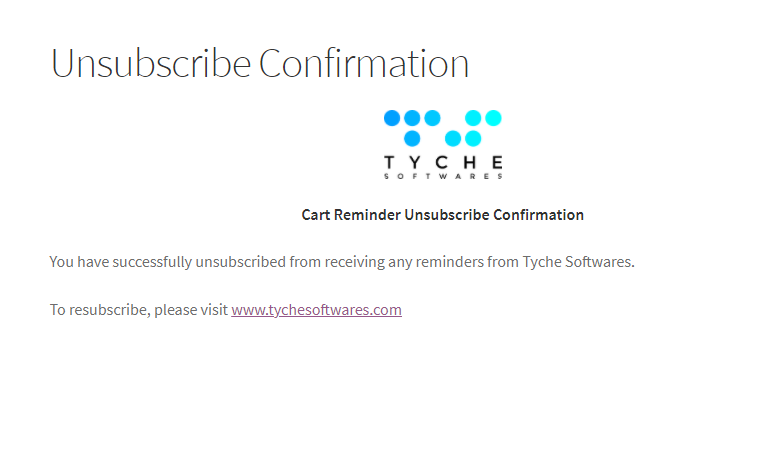 In case if you wish to see any more options or settings to choose from, please free to send us an update.