Creating a delivery schedule based on Pickup Locations is now a task of few simple clicks!
The very first thing you'll need to do is add your Pickup Locations. Read our documentation here to learn how to do that.
Once they've been added, you'll go to Order Delivery Date > Settings > Delivery Schedule.

Scroll down to find the 'Add custom delivery schedule' option
You'll select the Pickup Locations radio button as shown below:

The dropdown will show you the different Pickup Locations added by you: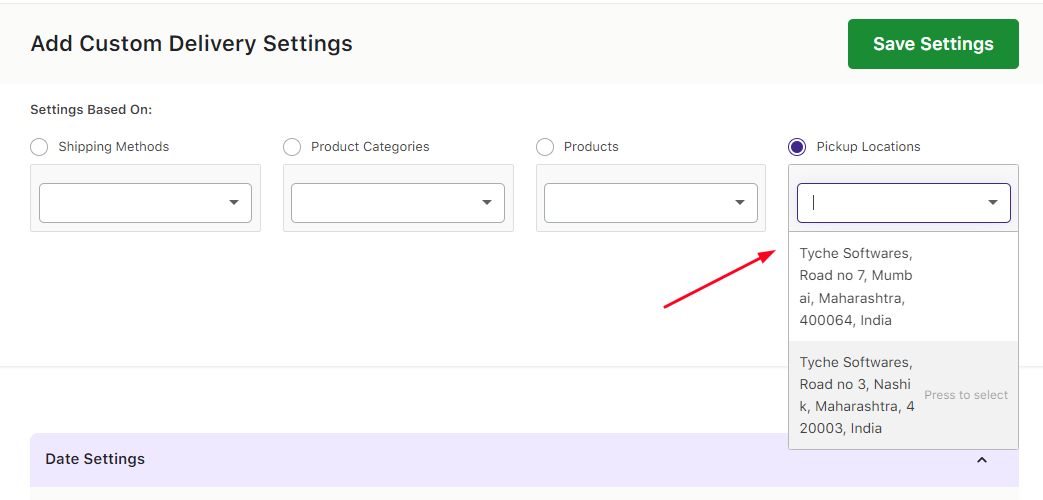 Enter the delivery details for this delivery schedule. We've added Delivery Days as Weekdays and Timeslots as 7 PM to 7:30 PM and 7:30 PM to 8 PM as shown below:
When your customer selects the Pickup Location then they'll get the delivery date and time options on the Checkout page. These options were prepared by you in your custom delivery schedule: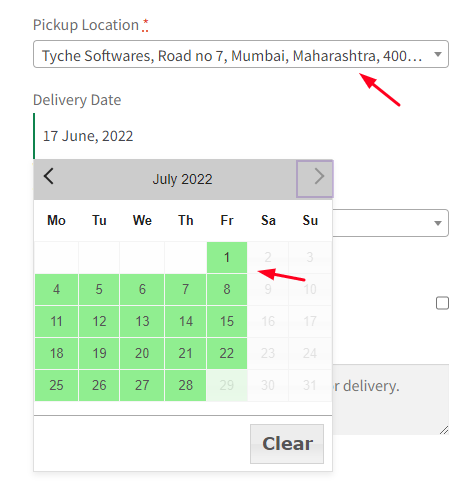 Delivery Dates available as Weekdays
Delivery Timeslots 
In this way, your custom delivery schedule based on Pickup Locations is ready!