Some online stores require their delivery schedules to cater to specific shipping methods. For this, Order Delivery Date Pro for WooCommerce plugin gives you the ability to create custom delivery schedules with different default WooCommerce Shipping Methods.
Here's how you can do so:
Go to Order Delivery Date -> Settings -> Delivery Schedule.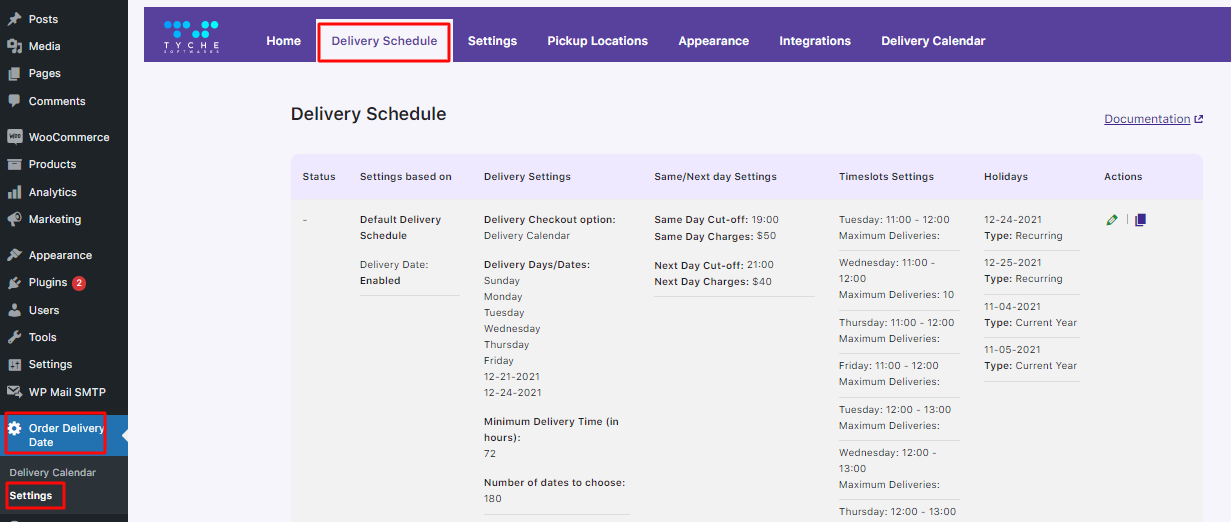 Scroll down and find the 'Add new custom delivery schedule' option.
Here, you need to select the 'Shipping Methods' radio button. With the help of the dropdown, select the different Shipping Methods. You can select multiple shipping methods from the drop down. For example, for this custom delivery schedule, we'll go with West Zone and select Free shipping, Local Pickup and even Flat Rate:
Once selected, you can add the delivery date & time settings for shipping methods by clicking the different dropdowns. For instance, after clicking the 'Date Settings' dropdown, we've enabled Monday, Tuesday and Wednesdays with a $5 additional charges.
In this way, we'll add all the other individual settings as required from other dropdowns like Date Settings, Time Settings, Holidays, etc. Click on the 'Save Settings' button. once done.
Once the settings are saved they'll be displayed like this:

You can even click the Pencil icon located on the right-hand corner to edit this custom delivery schedule. It will redirect you to the page to edit the settings with the populated settings added for the shipping methods.
After adding the products to their cart, when the customer goes to the Checkout Page and chooses the Shipping Method of their preference, then they'll get to select those delivery dates & time that were added by you for this custom delivery schedule.
For instance, after selecting a Shipping Method, the customer is offered only those dates available on Mondays, Tuesdays and Wednesdays. Along with this, the time slot 7 PM to 8 PM is also available to choose. Since the customer chooses the day Tuesday, 29th March 2022, they're also charged a $5 additional fee.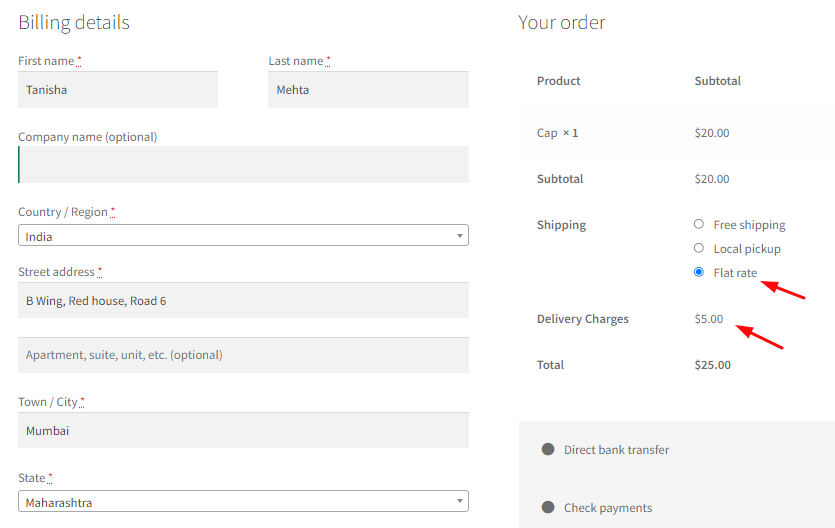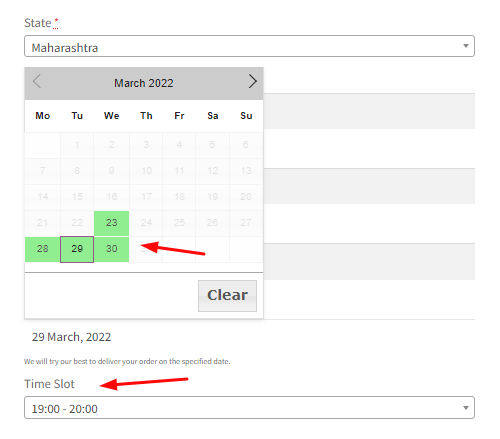 And that's how you'll be able to create your unique custom delivery schedule based on default WooCommerce Shipping Methods!