Tracking multiple orders at various pickup locations becomes tedious, doesn't it? 
Don't waste your time making calls and tracking orders! With our Order Delivery Date Pro's v9.30.0, you can now send admin emails for each individual order effortlessly!
Here's how you can now redirect admin emails based on Pickup Locations:
Go to Order Delivery Date > Settings > Pickup Locations
Scroll below and find the following table where you can add all your Pickup Location details:

To understand the Pickup Locations settings in detail, we'd recommend you to go through this documentation first.
Now, fill the different rows with your Pickup Locations and their details.
Here, you will also find an 'Emails' column. You can add an admin email address for each pickup location. This particular address will receive an email once an order is placed.  
Once you've entered all your data click on the 'Save Settings' button:

On adding various locations along with their email addresses, the table will look like this: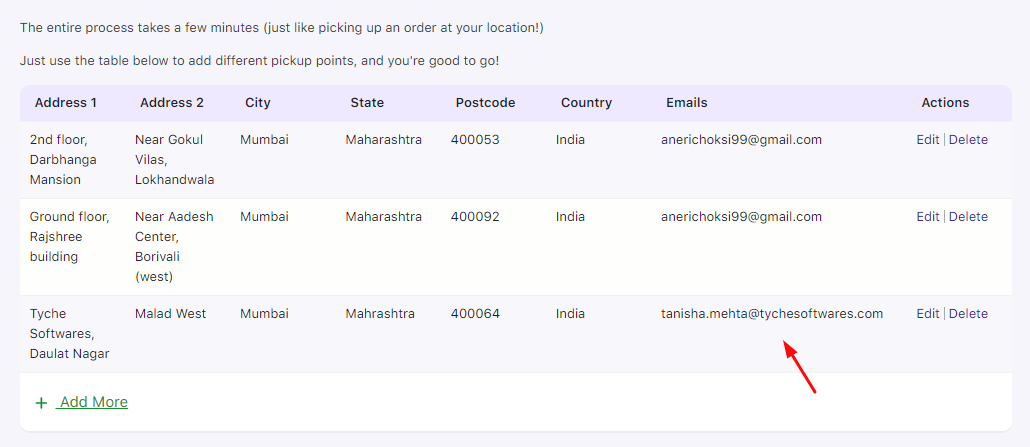 Let's say that the customer has selected the 3rd Pickup Location called Tyche Softwares, Daulat Nagar and placed the following order: 

Email for the following orders will be sent to the admin at [email protected], keeping an individual track of the orders that are going to be picked up at the location.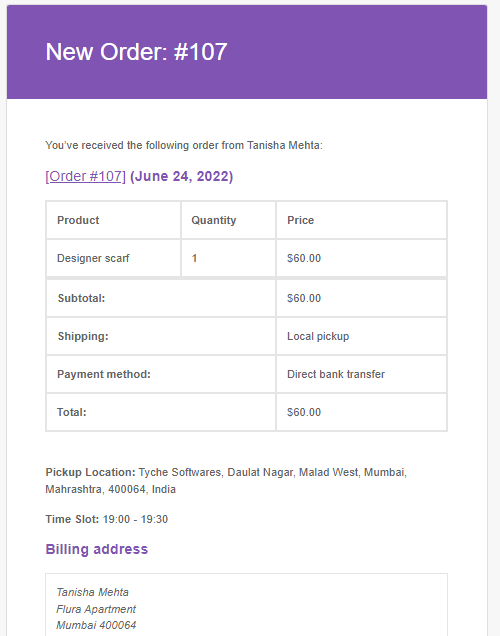 Important Note: This setting will also send the Delivery Date updated emails to these locations if the delivery date is updated.
Thus, to conclude, this setting will let your admins be at the top of their game by getting updates about orders with pickup locations.