With v5.10.0 of Booking & Appointment Plugin for WooCommerce, WCFM Vendors can now create bookings manually.
So, let's see how you can configure this out!
After logging in to your Vendor account, go to your Dashboard > Booking tab. Here you can click on the "Create booking" section as shown below: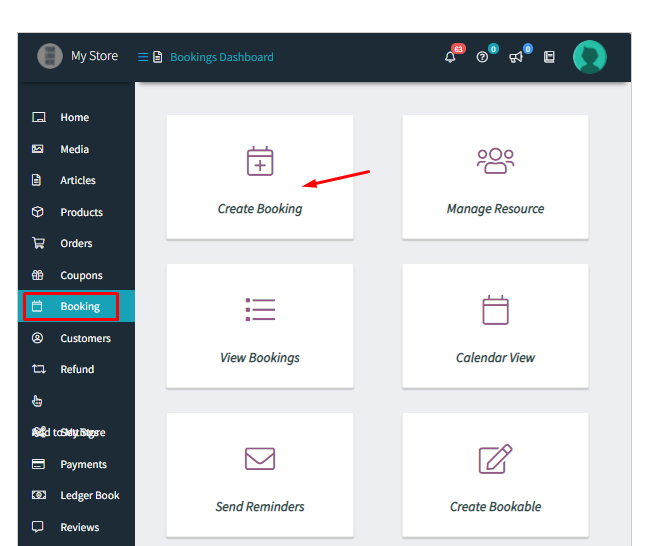 Once you click on it, the following will appear for you: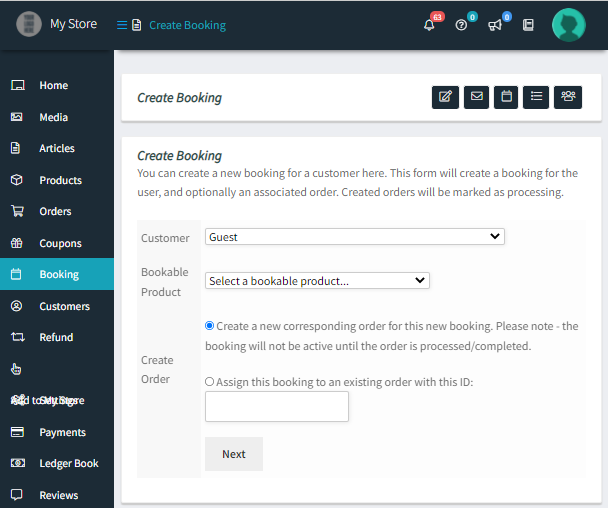 You will have to add the Customer for whom you wish to create this booking. After this, you will have to select the Bookable Product for which you're making the manual booking. Let us go with "Hotel, The Pierre" as our bookable product. Next, you will get two options to create this order -either you can create it as a New Order or you can assign this booking to an order that exists already. First, let us go with a New Order option.
1. NEW ORDER 
After filling in these details, it will look something like this: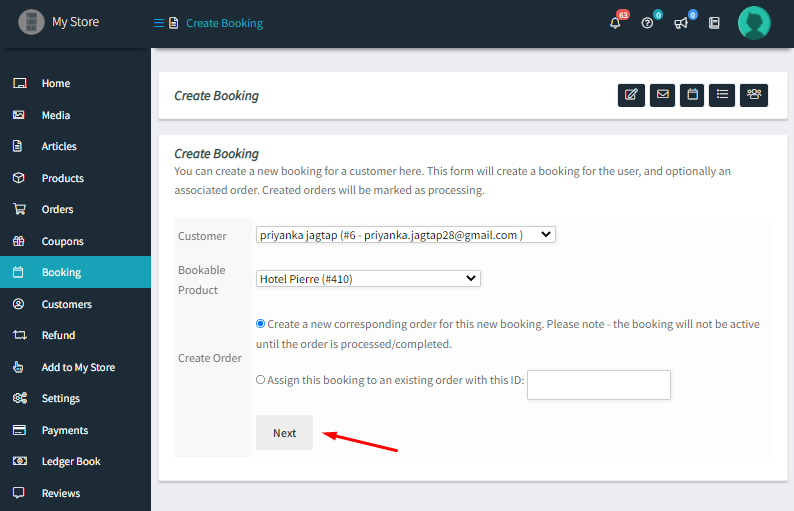 Once done, you can click on the "Next" button which will take you to a page where you can add in your booking date as shown here: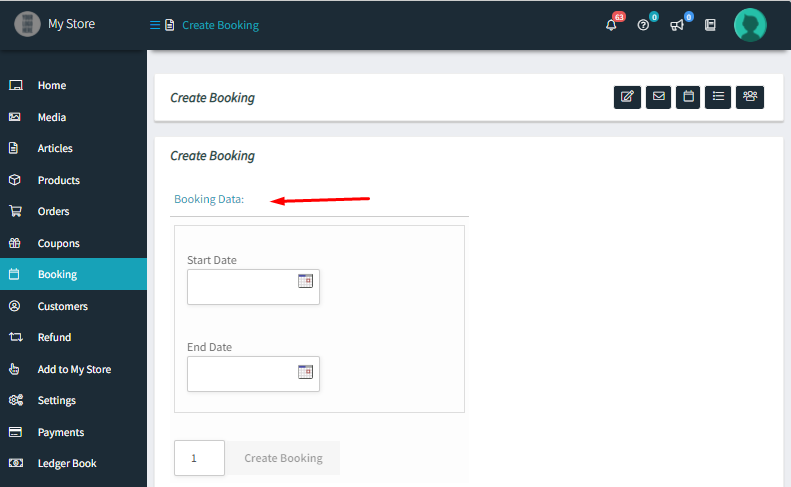 Once you have selected the booking date, you can click on the "Create Booking" option. You can even select how many bookings you wish to create. For instance, we will go with the dates from 16th December 2021 to 18th December 2021. We will only create one booking as shown here: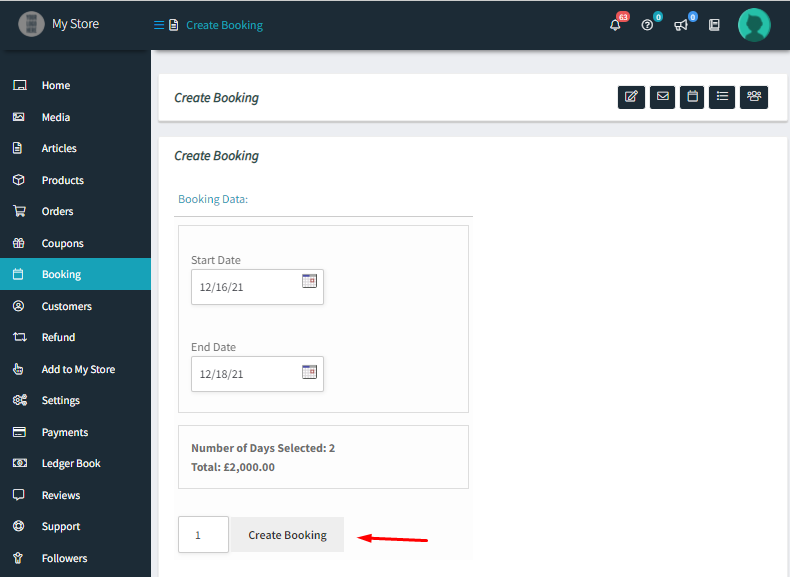 And that's it! The deed is done!
You will be redirected to the Orders Page where you'll be able to see the newly created manual booking there as shown below: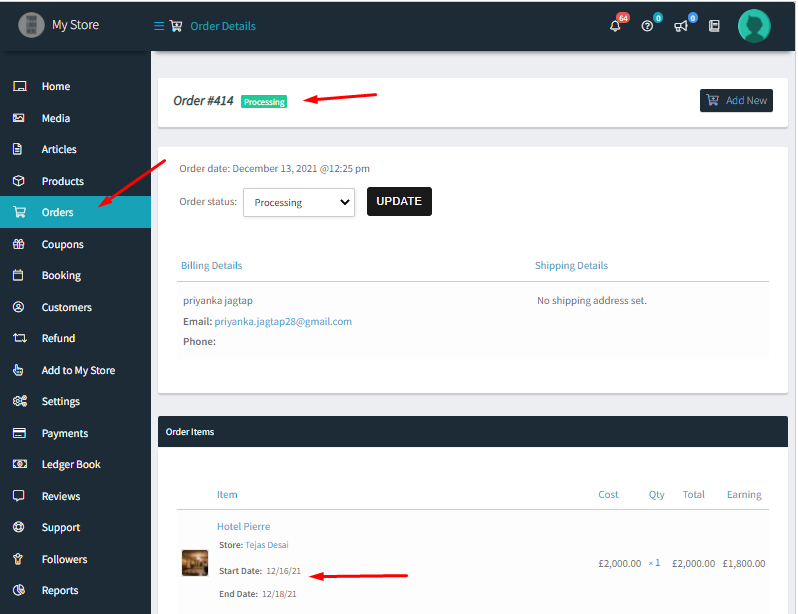 2. ASSIGN BOOKING TO AN EXISTING ORDER
Let us now have a look at how you can assign a booking to an existing order. Under Create Order, this time we will choose "Assign this booking to an existing order with this ID". After that, we will enter the existing order ID in the blank field. Let's go with the new order that we just created and then we'll click on Next.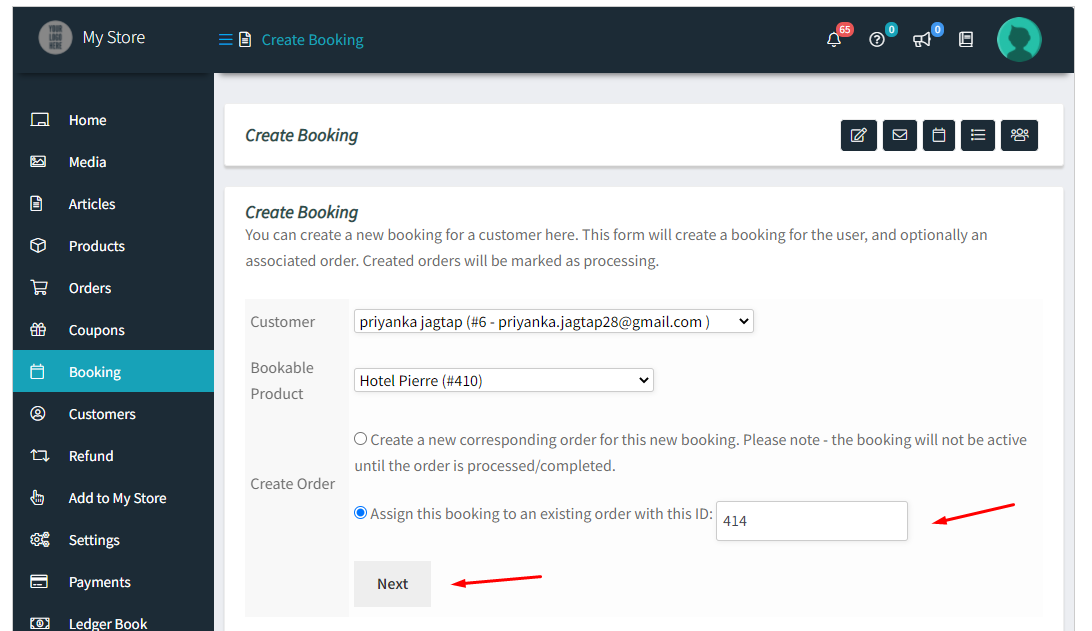 It will now let us choose the start and the end date of this booking. Let us go from 27th December 2021 to 30th December 2021. Once done, you can click on 'Create Booking' button.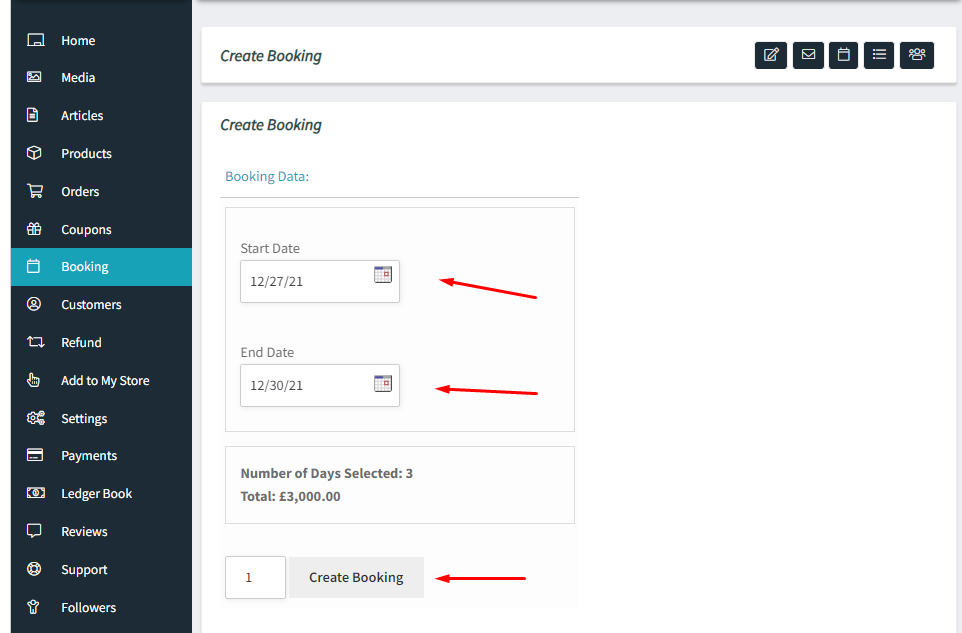 Thus, this new booking will be added to the existing Order #414 as shown below: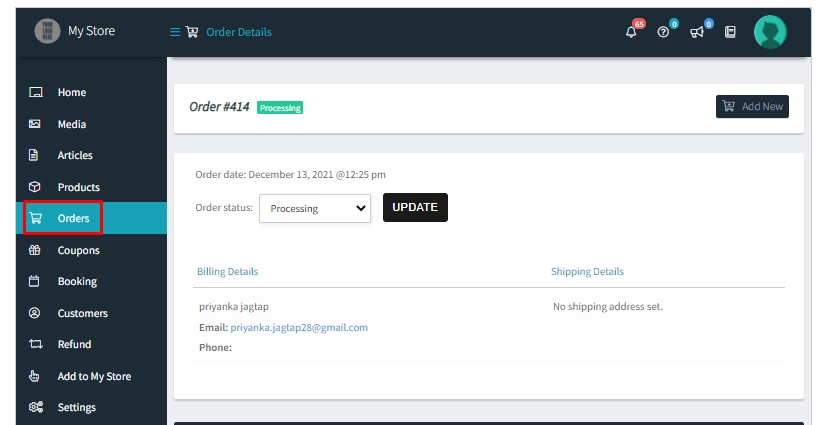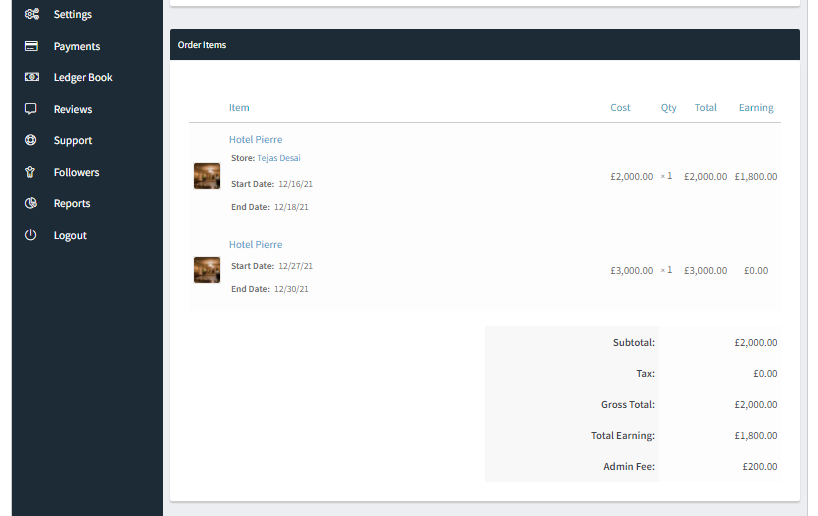 As you can see, there are 2 bookings added in one order. You can even update the status of this booking by selecting a status and clicking on the Update button.
Once you click on it, you should get the following message: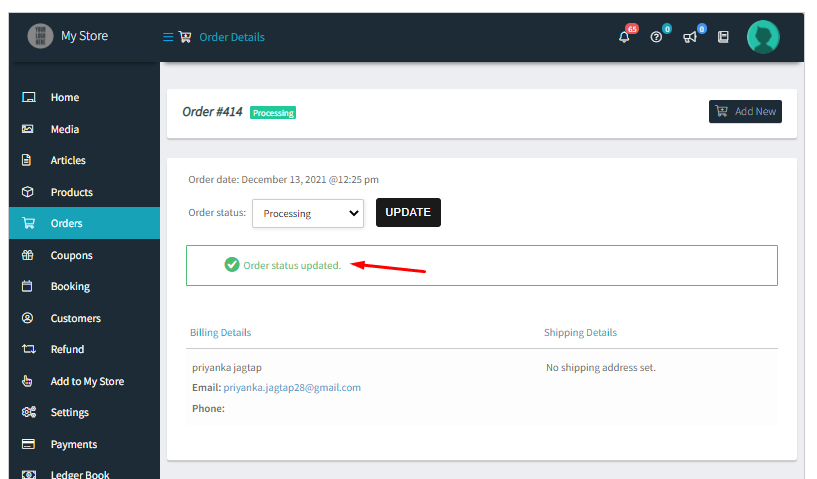 There you go, your manual booking has been created!